Strukturierung und Arrangierung zahlreicher Konsortialfinanzierungen für Private Equity, Family Offices und Unternehmenskunden. Die größte Finanzierung belief sich auf mehrere Mrd. EUR.

Betriebsmittelfinanzierungen, insbesondere Working Capital-, Asset- und Borrowing Based Finanzierungen.

Strukturierung Öffentlicher Übernahmefinanzierungen für Private Equity und Unternehmenskunden.

Beteiligungsfinanzierungen i.R. von Neustrukturierung des Gesellschafterkreises mittelständischer Unternehmen.

Erarbeitung von Finanzierungskonzepten und Begleitung bei Verhandlungen im Rahmen von finanziellen Restrukturierungen.
Norbert G. Floegel has been structuring and arranging acquisition and corporate finance financings for private equity, family offices and medium-sized companies for 30 years. He has been involved in numerous shareholder changes and has been responsible for leading subordinated loan-to-value financings. For private equity, he has provided banking support for several public takeover financings of listed companies.
Norbert G. Floegel worked for Landesbank Baden-Württemberg for 26 years, more than 20 of which as a director. He built up the acquisition financing business unit and later led this unit for many years as head of department. Before that, after completing an investment banking training, he worked for Dresdner Bank for 7 years as a special financier.
Norbert G. Floegel holds a degree in economics from the University of Freiburg i.Br., is a forwarding merchant and has been a lecturer at the University of Hohenheim Stuttgart since 2010 and a partner of DUKAP since April 2023.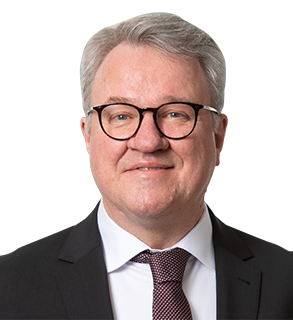 Heilbronner Strasse 150
70191 Stuttgart
Phone:
+49 (0) 711 – 50 87 02 71
Mobile:
+49 (0) 171 – 30 91 78 2
E-Mail: